LOCAL CDL TRUCK DRIVER (Sign On Bonus)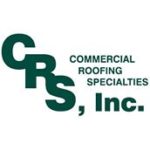 Commercial Roofing Specialties, Inc.
Job Description
$50,000-$60,000/Yr.
Established roofing material distributor looking to hire LOCAL CDL truck drivers.  No over the road positions available.  Preferable Class A but Class B is welcome to apply.  $17.50-$22.00 per hour plus overtime and occasional bonuses,  depending on qualifications.  Moffett experience preferred.  Hazmat a plus. (Yearly pay over $50k)
**$5,000 SIGN ON BONUS TO QUALIFIED CLASS A DRIVERS AFTER 6 MONTHS!**
Benefits:
Overtime Hours (Average 10-15hrs/wk)
United Healthcare Insurance plan (100% employee premium paid by company)
401K
Paid Time Off
DOT medical certifications/HAZMAT endorsement covered by company
DOT medical certifications/HAZMAT endorsement covered by company
Job Requirements
Must have A or B License
Must have at least 2 years of driving experience
Must have valid and current driver's license
Clean driving record
Must pass DOT drug test
Moffett experience preferred*
Hazmat training a plus*
Duties & Responsibilities:
Load and unload truck for deliveries.
Proper knowledge of securing deliveries.
Keep and understand ELD/logbook.
Be able to handle warehouse duties when not on delivery run.
Receive material coming into the building by vendors, customers, or other warehouses accurately and promptly.
Verify the quantity and description of materials received by checking merchandise against the packing slip.
Examine incoming shipments, reject damaged items. Appropriately report/record and discrepancies.
Accurately place materials on shelves, in racks, or other designated storage areas in and orderly manner.
Assemble and fill orders to be shipped to customers.
Review all orders to determine if they were pick correctly.
Ensure warehouse/equipment is maintained on a regular basis.
Safely operate all the necessary equipment in work area.
Accurately identify and count stock materials as listed on the inventory list.
Competencies:
Able to identify product by size, type, style, color, or product code.
Solid reading skills.
Basic math and reasoning skills.
Ability to understand and execute instructions.
General understanding of the warehouse and footprint.
Forklift certified.
Qualifications:
High school diploma or GED required
Physical Requirements:
Able to move/lift up to 120lbs unassisted.
Able to withstand temperatures in a typical warehouse environment.
Position may require climbing ladders for top-level selection.
We only accept resumes and corresponding documents in .pdf and .doc formats.
Job Features
| | |
| --- | --- |
| Job Category | CDL Driver |
| Status | Full-Time |
| Experience | At Least 2+ Years |
| Relocation | No |
| Overtime | Available |