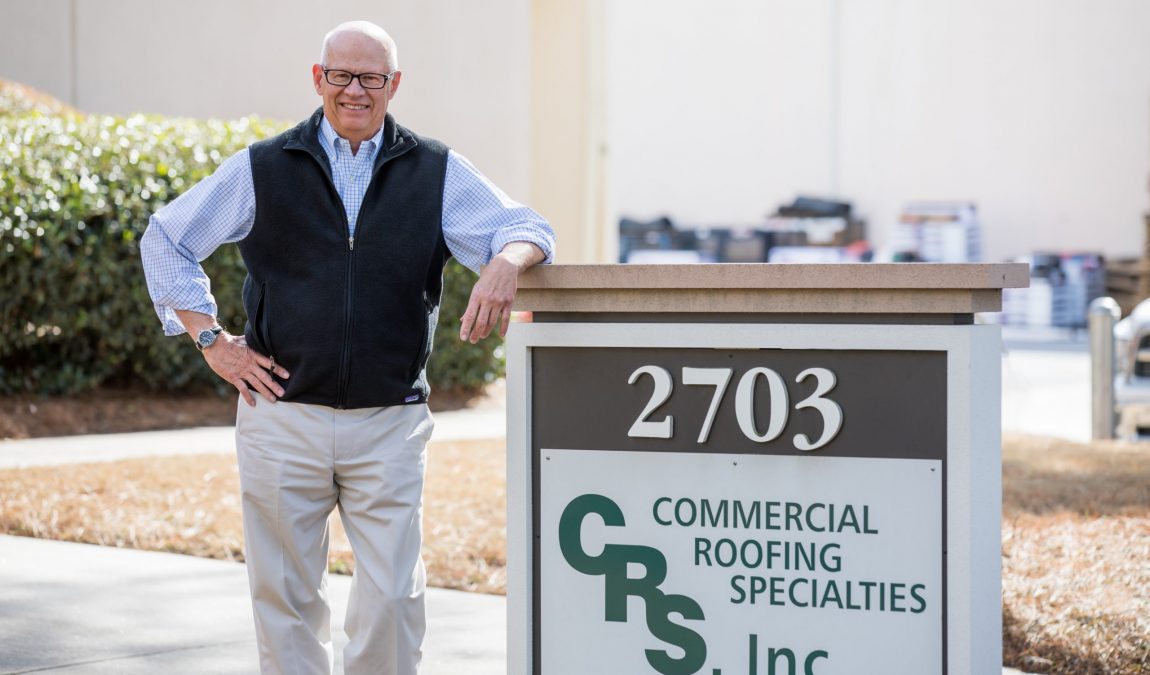 Larry Burns
President and Founder
Larry Burns is the co-founder and President of CRS™. CRS™ began as a small company in 1981 with a goal of supplying the best materials and supplies to the best contractors. Over the years CRS™ has continued to grow and expand, becoming what it is today. With Larry's expertise in business and the roofing industry, CRS™ is destined for greatness and continued growth and success.
Chip Martin
Senior Vice President
A member of the CRS™ family since 1991, and a partner since 1999, Chip Martin brought his knowledge and expertise in the commercial roofing industry with him and has made a huge impact during his time as the branch manager of CRS™ College Park.
Chris Anderson
Vice President
A member of the CRS™ family since 1993 and is now Vice President and a partner.
Brett Burns
VP for Operations / Secretary-Treasurer
Joined CRS, Inc.™ in 2014, after ten years in national security and defense-related fields. In addition to commercial and residential sales roles, Brett manages operations of CRS' Human Resources, Information Technology, Risk Management, and Safety portfolios.
Jeff Pierce
Commercial Sales Manager
Over 20 years of experience in commercial roofing and a CRS™ employee since 1985.
Seth Livengood
Doraville, GA Branch Manager
Seth has been with CRS since 2010, climbing the ladder from warehouse employee to operations manager to branch management. Prior to CRS, Seth worked in the surveying industry.
Scott Sanders
College Park, GA Branch Manager
Over 20 years of experience in the building materials and distribution business and has been a part of the CRS™ team for 18 years.
Bobby Scoggins
Kennesaw, GA Branch Manager
Joined Commercial Roofing Specialties in 2008 bringing his vast knowledge of both residential and commercial construction. Quickly rising from outside sales to now branch manager, Bobby is dedicated to streamlining his inventory, logistics and delivery services to provide our customers with the award winning experience that they deserve and have come to expect from CRS, Inc.™
Mitch Watson
Chattanooga, TN Branch Manager
With over 20 years of experience with CRS™, Mitch has grown with the company. Beginning his career as a warehouse employee and making his way to sales and onto branch manager, Mitch is now the branch manager of CRS™ Chattanooga and a valuable asset to the CRS™ team.
Mike Howard
Savannah, GA Branch Manager
Joined the CRS team in 2003 and has been an integral part of the Savannah branch since it's opening in June of 2007.  Mike oversees and leads a great team in Savannah that strives to be the market leader in both service and expertise.
Wright Brooks
Nashville, TN Branch Manager
Over 14 years of experience in the roofing and distribution business and a vast knowledge of commercial and residential roofing, products and roofing systems.